NEW: Intel I7 and I5 (Sandy Bridge) Quad-Core, and i3 Dual-Core dedicated servers!
Arogo.net has earned the trust of our customers, one by one. Our customers want to be confident that their site is hosted in a powerful, secure and reliable system/network without the headaches of managing it. Hosting websites with maximum performance and reliability is not an easy task. We will take you 'behind the scenes' to explain how we deliver.
Name your price!
Are you one of those people who enjoy shopping for a new car, just because you get to haggle? Well, we have an offer for you. Make us a reasonable offer on a hosting package, and we will accept it, or we'll provide a counter offer. No kidding! Find out more.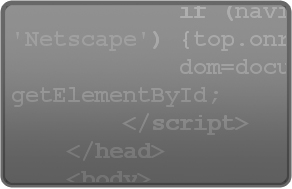 Web Design & Development
Need to create a corporate identity? - From company logos, to complete branding solutions including websites, Arogo.Net is your one-stop solution for all of your design needs! Find out more.